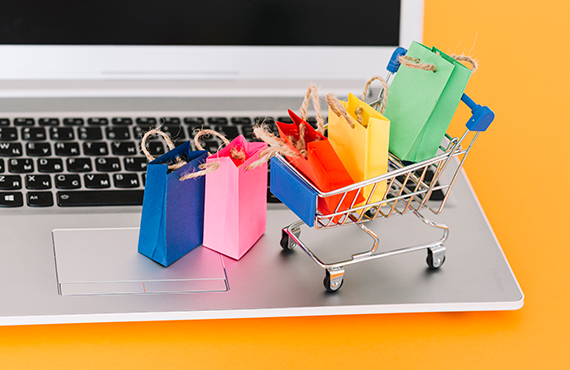 According to the World Economic Forum  in the next ten years ASEAN will be a $4 trillion consumer market, among the top five in the world. Thus the trends that emerge here will have implications for a large number of companies.
The rising middle class
While companies in this region predict that recovery from the pandemic will begin only in mid-2021, when consumer spending does come back it will double due to the growth in ASEAN's middle class. It is estimated that by 2030, the middle-class will comprise 70% of ASEAN population. According to the Asian Development Bank (ADB) the South Asian annual GDP will decline and be at 1% in 2020 but will bounce back to 5% by 2021.
The Narrowing gap between value and premium
The second trend that we're likely to see is the reduction in the gap between luxury and value goods. During the lockdown period, we have seen a spike in a demand for essentials which is predicted to stay strong even post Covid-19. Over the next ten years, the rising consumer class will purchase their first luxury item and will value customization and convenience. However, at the same time, both the new consumer segment and high-income shoppers will place great emphasis on price, making it their top criteria for purchase.
Digital Acceleration
According to Nielsen, streaming time on mobile phones increased by 60% this year from Jan-Apr. In many Asian countries, the average daily screen time is 4.2 hours which is 1.2 times the global average. As per social media management platform Hootsuite, for younger users in Asian countries, screen time is even higher averaging 5 hours per day. This high digital consumption will affect consumer behavior, leading to quick switches between brands if the top choice is not available. Many consumers are making their first digital purchases during this period, and others are buying more online.
Homogenization of Consumer Behavior
Due to the Covid-19 pandemic, there is a huge effort to provide digital connectivity to remote rural areas and low income groups in order to enable delivery of basic services. Governments and businesses are both working in this direction. The long-term benefit of this access to digital will be higher access to information for less privileged communities, thus increasing a similarity between their and urban consumption patterns. According to Bain research, financial inclusion will increase as a result of this leading to a 3X adoption in e-wallets by 2030.
Retail Landscape
As per Forrester research e-commerce will have double digital growth accounting for 13% of retail by 2030. Consumers will find it more convenient and safe to shop online. Small  offline convenience stores will also remain popular and many of them may move on to offer additional services like digital financial services or e-commerce. However, some of these tiny neighbourhood stores that work on credit and rely only on footfall might not be able to recover if not given support.
Prioritising Convenience
As per a Bain survey, a majority of consumers rate convenience as a top three criteria before making a buying decision. Also, two out of three consumers, as per the same survey, are willing to forgo data privacy for ease of purchase. This means that there is plenty of scope for more startups or app related services to operate in the verticals across food, grocery and delivery.
Sustainability
While survey reports indicate that 80% of ASEAN consumers  indicate that they value sustainability and have altered lifestyle choices to opt for greener products and services, due to the pandemic, there could be a temporary reversal of this trend. Businesses and governments who are both focused on economic revival may delay sustainability initiatives. However, other measures like work from home, will continue to keep travel low compared to pre Covid-19 times and keep air pollution levels lower in relative terms. Both in the area of fashion, food and daily consumables there are new innovative companies launching plant based meats, clothing made from discarded material and vegan leather. While some of these products turn out to be more expensive than regular options, there is a constant endeavour to bring the prices down, to make these choices possible for more consumers.
There are various forces that will put ASEAN in the position of one of the highest consuming markets of the world. From a demographic standpoint, the region has a young population and has a middle class whose income and propensity to consume, are both rising. Good governance and policy changes, along with suitable measures to attract foreign investment For businesses, consumer service and green practices will have to be a priority. The public sector would have to focus on reforming policy to attract more investment, supporting businesses and creating a more inclusive environment while reducing inequality. If more public-private partnerships can emerge to improve infrastructure, employment and sustainability, ASEAN can become one of the most economically powerful regions in the world.