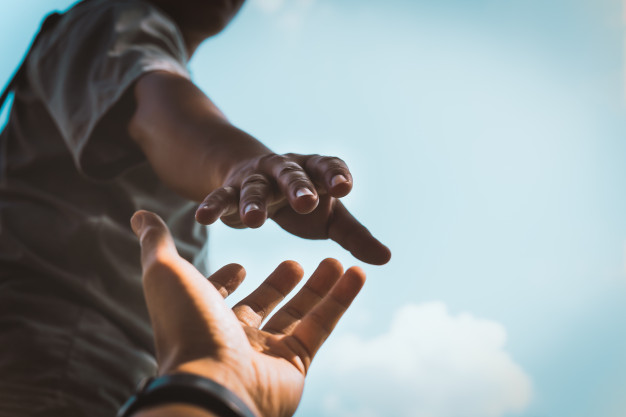 According to a recent KFF health poll conducted in the United States on the impact of Covid on mental health, at least half of the respondents said that the pandemic had impacted their mental health negatively. So much so, that it is possible for mental illnesses to be pre-existing conditions going forward. It comes as no surprise that an innocuous question like "How are you?" might leave another person at a loss for words today.
In times such as these compassionate leadership, where leaders focus on the fundamentals of what it means to be a leader, i.e. making a difference in other's lives is crucial. It is imperative for leaders to focus on the human condition. Past research shows that under normal circumstances, leaders who are compassionate perform better and their teams report greater loyalty as well.
It is during a time of crisis that compassion becomes critical. It might seem counterintuitive for leaders to lean in to their fears and anxieties to help employees manage their responses, but this is as important as buckling down and exerting control. Constant introspection and projection of concern is necessary for connecting with and responding to immediate needs.
A crisis situation creates distress and people are more sensitive than usual. It can also lead to trauma responses that derange social equilibrium. Additionally, social isolation makes emotional support bonds weaker. Panic that is at a collective level can prompt people to seek familiar locations and people. It is likely that traumas faced in the past resurface. High uncertainty can increase grief, shock, anger and even depression.
It is exactly in times like this that demonstrating visibly caring and exhibiting leadership that people focused becomes essential. Paradoxically, this is the time when leaders are naturally inclined to fill their schedules with urgent messages and operational setbacks. These reactions are triggered by the existing situation fears of vulnerability. Naturally, it shifts leaders to a mode of self-preservation and exude control.
If the trauma and stress response is not adequately managed, it can take a huge toll on individuals and the organisation. If a company is shackled in fear it is unlikely to unleash its creative and innovative side to ride out the crisis. The qualities of awareness, vulnerability, empathy and compassion can help leaders to centre themselves within and then use their reserves to support others.
Looking Inward
It might be second nature to respond to a crisis such that it is neutralised. A crisis response team and anticipating scenarios and developing strategies to mitigate potential crisis evolution is natural. However, leaders must attend to themselves and the organisation's needs too. A leader should accept the emotions that come up with a crisis and feel them. For this, a leader needs to have the capacity to relate to different emotions rather than shut them down or ignore them.
To build greater awareness, leaders need to discover their feelings honestly and integrate them, practice gratitude everyday and be open to accepting concern the way others express it.
Gazing Outward
It might be useful for leaders to build a community that can derive meaning from adversity, build a sense of belongingness and build an organisation where everyone takes care of each other.
Deriving Meaning
It is imperative for people to process what they are feeling and reflect on the meaning they derive from it as they move forward. Leaders can be vulnerable, share fears and concerns. Leaders also need to realise that no leader has answers to all the questions. It is important for leaders to be authentic as employees can very easily pick up on dissonance between words, feelings and actions. Once the leader's authenticity is questioned skepticism creeps in and credibility takes a hit. It is important to leaders to maintain an even temper and deliberate tone while giving space to others to express themselves.
When employees can share their fears and doubts without shame, it creates an open atmosphere in daily interactions. Giving emotions a name reduces tension and gives everyone space to reduce them.
Increasing Inclusion
Leaders play an integral role in making everyone feel heard, included and create a space such that everyone can express themselves freely. Such an environment builds psychological safety where everyone feels connected because of a crisis. An example of this is having unconditional positive regard where leaders do not pass judgements and make way for diversity.
Feelings of unity and inclusion can be fostered when people adopt the language and dress of the community hit by adversity. Jacinda Ardern, New Zealand's Prime Minister adorned a hijab and met with family members who were affected by the Christchurch mosque attacks. This symbolism sent a unifying message for people of New Zealand.
In conclusion, if vulnerability is coupled with confidence, leaders can reimagine the way they run their organisation and tap into the full range of emotions to build a connected workplace.