ET-ILC's webinar on 'Leadership in a Crisis: Navigating Business Uncertainty' (30 April 2020, 04:00 to 06:00 pm) informed members on how the finance, medical and FMCG sectors are doing in the crisis and what steps must be taken post Covid-19 for business continuity. The discussion was led by Nikhil Shah, Managing Director, Alvarez & Marsal; Himanshu Jain, President, APAC, Diversey; Gautam Khanna, Chief Executive Officer, P. D. Hinduja National Hospital & Medical Research Centre; Piyush Singh, Senior Managing Director, Accenture India and moderated by Rakesh Kumar Bhutoria, CEO, SREI Infrastructure Finance.
All members were in agreement, that these are unprecedented times and survival is key.  Cash management is going to be extremely crucial for the next 6-8 months. Companies that don't have liquidity for the next few months should completely cut down on discretionary and marketing spends and if possible re-negotiate with suppliers and landlords. If companies are not in a position to pay back debt, they mustn't wait for the default to happen and must inform the lender immediately. Creditors know that the current issues are not because of the fault of the business and will be more amenable to the situation.
Key Highlights & Takeaways
Overleveraged companies will have to take tough decisions and decide who they can pay among suppliers, employees and creditors
India does have insolvency processes similar to the US' Chapter 11 but because our statutes are relatively new, there are a few disadvantages. In India's case, existing shareholders don't receive anything from a bankruptcy however the insolvency clauses can still be used to restructure debt as long as the promoters recognize and accept the problem.
All businesses are impacted due to Covid-19. Even for a hygiene business, current times are tough because the largest customers – hotels, restaurants are all shut. And no company can suddenly scale up the production of sanitizers 10X to meet demand
While govt guidelines are clear on what can and cannot be done during the lockdown, on ground implementation is not in sync. Businesses are facing issues with getting permissions, dealing with health inspectors, policemen and the village sarpanch. These might get more complicated with different business rules for red, orange and green zone. Outsourcing this to an advocacy firm might prove useful
Business-wise, this is a tough period for hospitals. Bottom Lines have vanished. Hospitals are having to act fast and make isolation wards/ICUs for different category of patients – infected, suspected, high-risk and others. Also, many PPE suppliers are increasing costs and taking advantage of the current situation
Hospitals expect the current crisis to continue at least for another 6 months
However, despite the gloom, new opportunities are on the horizon – cloud infrastructure, online grocery, online education
Accenture India says that the digital workspace will go through multiple cycles. First, we'll start somehow just so we're operational. Second,we'll evaluate exposure and risk and third we'll become effective.
Consolidation is on the cards for the financial sector. For microfinance companies, migrant labourers were a large customer and today, they don't know where that customer is. Credit demand needs to come back.
If countries had worked together, the crisis would have been easier to solve. However, there is mistrust with regard to case numbers and information is not being shared optimally. For example, the world doesn't trust China's numbers.
The cost of capital will fall and those who are in a position to invest will make moves to become bigger players in their respective industries
Businesses should not expect things to go back to normal at least for the next one year
---
Speakers' Profiles:
---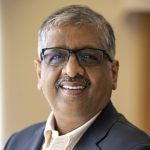 Himanshu Jain, President, APAC, Diversey
Himanshu Jain is currently the President for Divesery Asia Pacific and Greater China. He is a member of the Executive Committee of Diversey Inc. and leads the APAC Leadership Team. With 27 years of business professional experience, he has been with Diversey since 2003.
Himanshu began his journey with Diversey as a leader for the Indian Food & Beverage Hygiene business and took it to new heights. He then took over the responsibility of Philippines Operation in 2007 and lead it to become one of the most successful countries across the globe. Soon after, he moved to lead the INSEA (Indian subcontinent and South East Asia) for Diversey in 2011. When Diversey was acquired by Sealed Air, he led all the three divisions of Sealed Air, in India at first and then for INSEA post 2015 and developed this market to be one of the best performing regions globally.
As Diversey became an independent entity with Bain Capital in 2017, Himanshu assumed the role of leading APAC.
Prior to joining Diversey, Himanshu worked with ExxonMobil and Unilever India. Himanshu benefitted from working with an Indian conglomerate in various capacities ranging from manufacturing, industrial project management, corporate purchasing and general management; thus, gaining an overall acumen of business operations.
He is passionate about bringing dignity to the role of a 'Cleaner' and is personally leading the same through "Garima" – a 'Shared Value initiative' by Diversey India. Himanshu holds a Bachelor's in Chemical Engineering from HBTI, Kanpur and a Master's from IIT Delhi, India.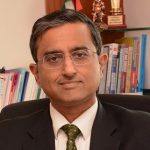 Gautam Khanna, Chief Executive Officer, P.D. Hinduja Hospital & MRC, Mumbai – India
Mr. Gautam Khanna is the CEO of P.D. Hinduja Hospital and MRC, Mumbai and is also the Head of Hinduja College of Nursing.  He is on the board of two Private Hospitals and a Managing Committee Member of a Degree College in Mumbai.
Mr. Khanna has around 30 years of industry experience internationally.
Prior to this role, Mr. Khanna was the Executive Director and Country Business Leader of the 3M Healthcare Businesses for South Asia region.
Mr. Khanna is an active member of various leading Indian Industry Associations.  He has held the position of the Chairperson of FICCI Medical Device Forum, Co-Chairman of AMCHAM Medical Device Committee, Chairperson of India Working Group, Advamed and Secretary of Healthcare Federation of India (Nathealth) and was the National Leader of the Services Provider Forum (Hospitals) for Nathealth, India.
Currently, he is the Co-chair of FICCI Health Services Committee and Vice President of AOH (Association of Hospitals, Mumbai.
Mr. Khanna is an alumnus of IIT Kanpur and IIM Calcutta.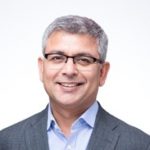 Piyush Singh, Senior Managing Director, Accenture India
Piyush is the Senior Managing Director and leads Accenture's India Business in addition to being responsible for Growth and Strategic Relationships for Asia Pacific, Africa, Middle East and Latin America.
Piyush joined Accenture in 2008  and has worked across Europe and Asian Markets..
Piyush has worked in the areas of  business strategy, transformation, cost reduction, business re-alignment  and outsourcing of IT and operations functions. His primary focus has been on Financial Services Industry.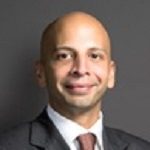 Nikhil Shah, Managing Director, Alvarez & Marsal
Nikhil Shah leads the restructuring & turnaround practice in India. He has significant experience advising and managing large companies through financial & operational transformations across industries including advising on the resolution of IL&FS group and Altico Capital; advised the insolvency resolution process of Essar Steel and served as country manager for Lehman Brothers for India & Mauritius. Has advised the Bankruptcy Law Reform Committee and the Ministry of Corporate Affairs with their recommendations on strengthening the bankruptcy laws in India. He is currently serving on the board of governors of INSOL India and as a member of the stressed asset committee of FICCI. Mr. Shah is a graduate of the Wharton School, University of Pennsylvania and Phillips Exeter Academy.
---
Moderator's Profile:
---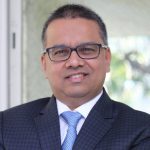 Rakesh Kumar Bhutoria, CEO, Srei Infrastructure Finance
Rakesh Bhutoria is CEO of Srei Infrastructure Finance Ltd., a Kanoria Foundation entity and one of India's largest holistic infrastructure institutions.
At Srei, Rakesh leads a team of more than 100 professionals and oversees USD 7 billion of consolidated assets under management.
To view his full profile, click here.