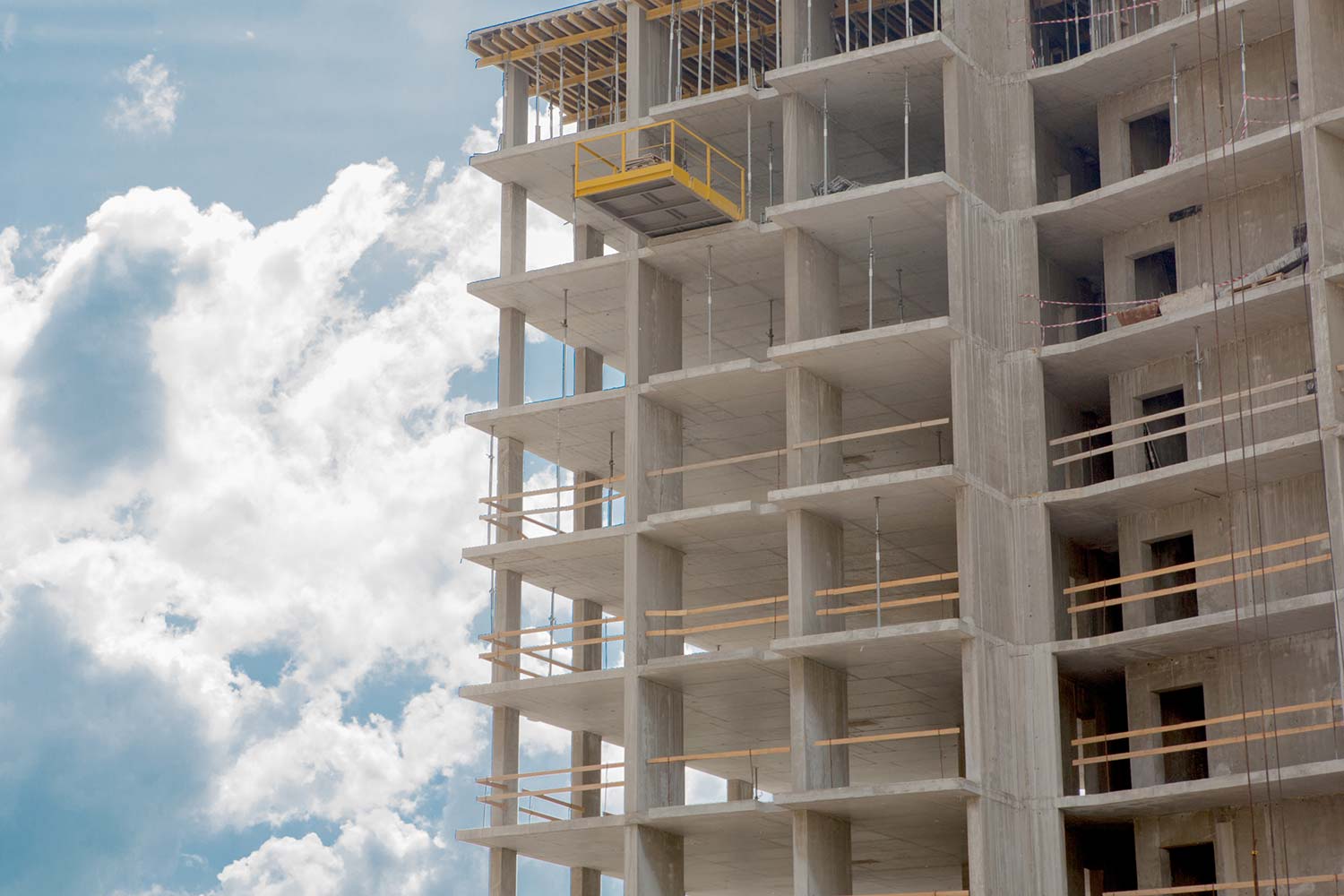 Most Indian firms that can, have been operating from home for the last 60 days. Work from home (WFH) is now everybody's reality and it's only in Lockdown 3 and 4 that some businesses have begun to come back to work at 30% or lesser capacity. During this time, many have realized that WFH can be effective, that employees can be productive without being in the office environment and the time saved travelling can actually mean more work done.
According to a National Real-Estate Development Council (NARDECO) report, the real-estate sector will suffer a Rs. 1 lakh crore loss on account of the pandemic. The commercial real-estate sector is already seeing a pause in office expansion plans, delays in leases and very low sales. As cost cutting measures and safety, both become imperative, many firms are considering reducing their office space and letting the majority of the workforce continue to work from home. Commercial property developers are predicting a 5-10% drop in rentals in the short term even though they're ruling out long term impact.
Over 90% of the commercial real-estate  demand in India comes from MNCs and because both the US and European economies are hit hard, these firms will cut back on their expansion plans, affecting sales and leasing of commercial properties. While in April, rent collections have been at the 95% level, going forward developers are expecting customers to renegotiate. With slow demand, liquidity issues and a higher acceptance of remote work, it is natural that firms will reassess their need for office space. In cities like Mumbai, where pre Covid-19, vacancy was low, office rentals were a large part of a firm's payout, sometimes equaling employee salaries.
Firms like Nxtgen which provide IT infrastructure are already getting enquiries from current customers on how to take their entire operations on the cloud, so that employees can seamlessly access all applications securely. The rise in the demand for such services and employee productivity applications indicates that firms are serious about letting WFH continue for a long period of time.
India's largest IT service firm, TCS has already announced that it will ask 75% of its workforce to permanently work from home till 2025. The company's COO, NG Subramaniam has already made a statement saying that he believes the company will not need more than 25% of their current employees to be in office in order to be a 100% productive.
As more firms make decisions to cut down their office-space requirements, even the small businesses who thrived because of large office complexes will take a hit. Tiny food stalls and restaurants that catered to employees at lunch hours and  office canteen suppliers, will all take a hit.
According to a survey by Knight Frank, 42% of respondents believe that the next six months will be very slow in terms of additions to major office markets in the country. 50% expect that rentals will remain at the same level or dip during this period. The industry is facing a huge crisis with respect to working capital and is looking at the government to steer it back on a growth trajectory.
The real-estate sector was already suffering on account of the slowdown prior to the pandemic, and the current lockdown has only made the situation worse. With migrant labourers continuing to leave cities and go back home, firms are foreseeing a workforce shortage for when work does restart. Industry experts believe that real-estate will show a three month lag in recovery compared to all other sectors as labour shortage will be a problem and migrant labourers are not going to come back easily.
Countries like Singapore, Hong Kong, Canada, USA and UAE cumulatively made up close to 88% of real estate investment in India. And since most of these countries are also in lockdowns, fighting Covid-19, capital deployment will be delayed in 2020. However, industry insiders remain confident that these investors will remain bullish on Grade A office assets and warehousing.
According to the "Impacts 2020", a report by real-estate consultancy, Savillis, the Indo-China trade war could prove beneficial for commercial real estate in India. India has seen an increase in industrial occupation with Canada Pension Plan Investment Board, Blackstone and Brookfield among other investors who deploy large amounts of capital in the real estate sector. Another boost could come from the life sciences sector which is likely to grow fast and attract a lot of investment. And as companies look to diversify their supply chains more will look at Vietnam and India as options. So while the services sector in India and other offices who can might give up some part of commercial real-estate, it is these global structural changes that will give rise to new opportunities giving the sector the boost it needs.